What is counselling?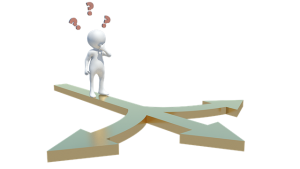 Counselling is a private process that gives people the opportunity to talk one on one about any issues or barriers which you may not want to discuss in front of anyone else. It is a personal experience that follows a plan set out by you and your counsellor to work through any issues you are experiencing.
Effective treatment can help people manage or even eliminate troubling symptoms.
I have been to a counsellor before and it didn't help, why will it be different this time?
While there is every chance you will find this process successful. there are no guarantees that this time will be different. This is based on a number of factors, some include:
Open and honest communication between you and the counsellor.
The counsellor's delivery of information etc.
Personalities
Your commitment to the process – which often means hard work!
Can I have an appointment in my local community?
Appointments can be arranged in the following locations
The office in the Salvation Army Complex, level 1, 63 Macleod Street, Bairnsdale
In your local Community – these sessions are scheduled on a Saturday
Home visits are also available for people who experience mobility barriers, however often the home is not the best place to conduct a counselling session.
How do I get an appointment?
Making an appointment to see Robyn is as easy as completing your details here and Robyn will be in contact.
How many sessions will I need?
While this is a bit like asking how long is a piece of string, we build into your pan assessment segments, giving you the opportunity to take stock of how you feel yoo are progressing through your plan.
At these stages you can decide if you need to alter youyr plan or continue on the same path. Often with your new life tools, people make alterations to their plans. Sometimes it takes very few sessions to get back on track while other more comptex issues can require more attention.
How do I get the most out of counselling?
Counselling is most beneficial when the counsellor and client work together through the process.
The following points may be useful:
Be prepared to share your thoughts and feelings openly with the counsellor.
Feel free to ask for clarification at any stage.
It is helpful to discuss any concerns or doubts you may have during the process or about the process with our counsellor.
Complete any homework tasks set to the best of your ability.
What if I don't like my counsellor?
Engaging with a counsellor is a personal decision. If you feel you cannot talk openly with your counsellor it is your decision whether or not you continue with that service. Equally if the counsellor feels they are not able to engage with you as the client they have a responsibility to disclose this information and suggest a more appropriate therapist.
What does a session look like?
Each counselling session goes for approximately 1 hour.
Many people feel very anxious about attending their first session. Robyn is very aware of this and will assist you to feel comfortable and supported in every session. The first session is usually spent learning about the issue that has brought you to the session.
Robyn will begin the process of working with you to set out a plan aimed at working through your issue and address it using the tools you will learn along the way, adding to your tool box for life.