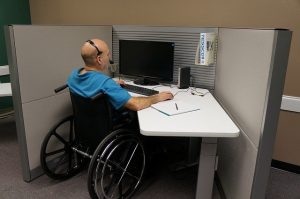 Living with a disability can mean:
Being a person who has a disability
Being a relative of someone who has a disability
Being a carer of someone who has a disability
A disability is a "restriction or impairment which has or is likely to last for a period of six months or more and which restricts a person's everyday activities" Australian Institute of Health and Welfare 2013.
Managing living with disability can have a range of impacts on a person's health and wellbeing and reduce the capacity to carry out daily activities. If you feel this is happening to you, assistance is available here.
Up to 11 Free sessions available! – Support for carers here
Sessions can also be purchased from your funding support packages including, Individual Support Package (ISP), Flexible Support Package, Linkages Package and NDIS package (self managed) to name a few.
To be the best you can be and access support contact Robyn here